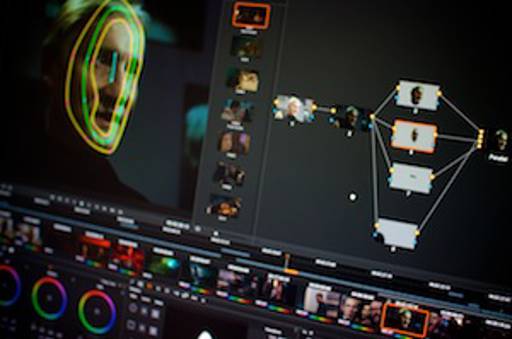 The trailer took quite a few weeks to make. We wanted a trailer that would be aimed predominantly at industry people and would give away the concept while showing a brief synopsis of the film. If we want people to invest in it, to help us finish the film, they will want to know what it is all about. Consequently it is 2:45, which is slightly longer than most trailers but you can never tell. It's punchy, funny, dramatic and we are very proud of it. It shows the hard work from all the people behind it. Paul worked incredibly hard in realising the VFX needed, some obvious some a lot less obvious.
Ethan Lewis Maltby wrote an original, amazing soundtrack that accurately mirrored the three levels of the story. I wanted a powerful, delicate and emotional music with an intense, leading undertone throughout. At times the delicacy had to distort, to reflect the emotional state of the protagonists but without breaking the rhythm. The crescendo in the end had to encompass all previous melodic overtones plus adding a new ambitious, grandiose level that would head for a peak, yet remaining inconclusive at the very end. The conclusion will come by watching the film.
The sound design was equally complicated and demanding. It was designed again, in multiple levels to be subconsciously infused with the image and music, yet stand out when needed. Stelios Koupetoris did a masterful design and final mix, choosing sounds that foretold or delayed the suspense, using symbolic effects to showcase the duality of the scene.
[v|trailerframe300.jpg|72381289|posFL|Marriage Trailer|The full traiiler, enjoy!]
Click to view the full trailer, it will either pop up in a window or take you to vimeo.com. Please like us on facebook or follow us on twitter so we can stay in touch. We have plenty more content to come!