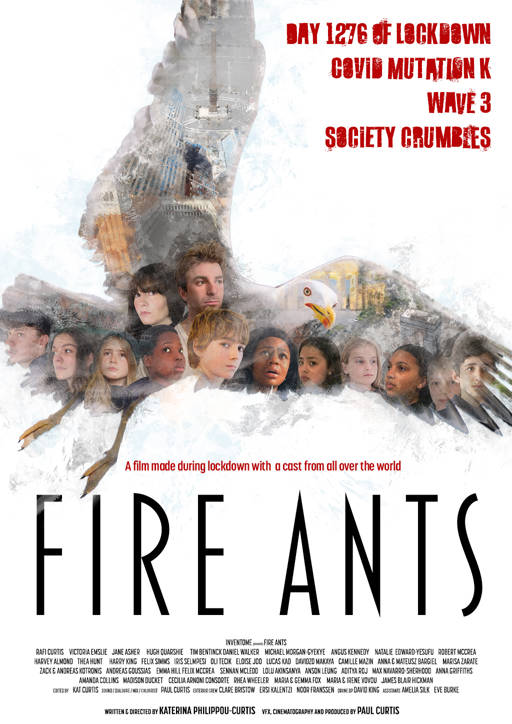 Somewhere in Kent during lockdown, our family of four decided to make a short film to remember this time. However, what started as a small intimate project escalated into an international production involving over 100 youngsters from all over the world.
Casting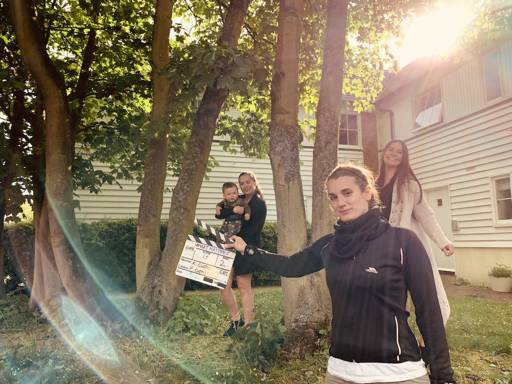 Apart from our boys and our neighbours, the rest of the actors were auditioned and directed online. I first approached Victoria Emslee (Downtown Abbey, Theory of Everything, Danish Girl) for a pivotal role, then legendary actress Jane Asher (Alfie, Burn Burn Burn) came on board and Tim Bentinck (The Archers) to play the News anchor and the politician. We originally asked half a dozen kids we had already cast in previous productions and then I posted on facebook asking friends whether their kids would like to be part of it. Next I got an inbox full of offers from people I have never met. Within a couple of weeks, there were people from everywhere sending photos of their children, asking whether I could audition them. And that's how it happened, how it grew. It was important to have local actors in their own countries being in the film. It validated the film. All these kids were going through the same emotions we all did in the first lockdown. We spoke about the mental wellbeing and how they coped. Having the film to work on gave them purpose and joy. They all felt the script highlighted a possible future scenario and above all a situation that needs addressing as how our current resources, government policies and decisions are better spent, taken and implemented.
The way we work
In true indie filmmaking, the rules differ from what they teach you in film school. Forget large crews, hierarchy and daily planning. Paul and Kat's combined 45 years experience from writing to post and everything in between including editing, grading, sound mixing, and final mix allows us to work with small selective crew, whom we often train in advance. We' re striving for the highest production quality, a true cinematic feel and attention to detail. We have a database of Musicians and sound designers whom we work with.
Kat is writing, directing, editing and Paul is doing camera, cinematography, VFX and the all the rest. In FA we trained our sons on sound and focus pulling and they did exceptionally well.
See the results for yourself.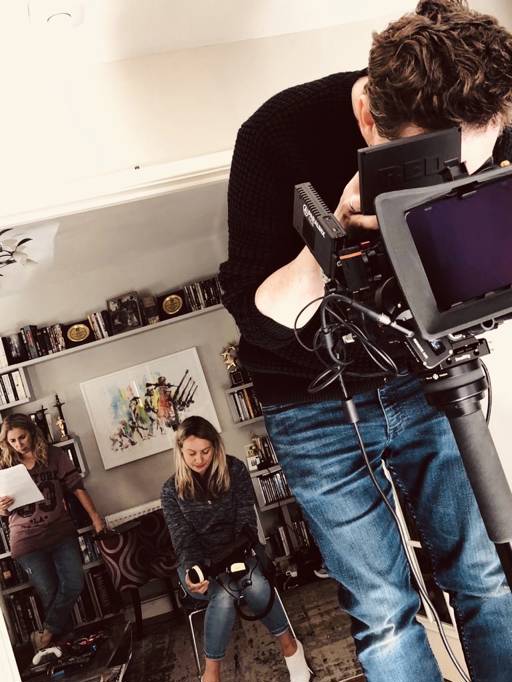 The plan
One issue that FA explores is mental health during lockdown and isolation. We are in talks with various charities about showing the film to them and opening a discussion. Festivals is the norm but not in the current climate where things change daily and the immediacy with an audience is urgent. We're thinking of a new way to market and show our short. FA is a calling card for a feature so watch this space.