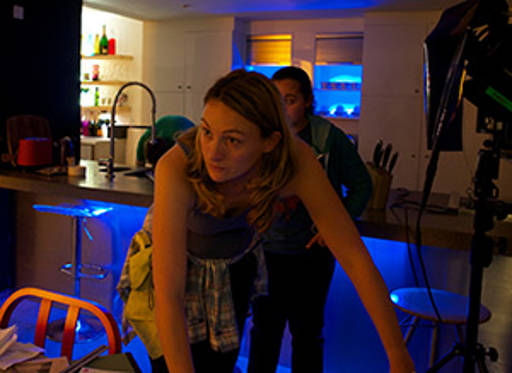 Welcome to my first retrospective blog about Marriage. This all started for me back in April last year (2012) when a chance encounter via email started between Kat and I. I'm not one to blow my own trumpet but when I found out Kat and Paul were making a film I just had to approach them. They needed accomodation quotes and I wanted to be a part of this amazing opportunity. There are many things in life that you need balls for, so I had to strap a pair on.
The reality of doing a low budget feature is that you try as hard as you can to persuade 'local' people to get involved, people who you hope want to be a part of "the movie business". We met some lovely people along the way and to their credit helped us to create the set for this amazing film. On the flip side, many people were sceptical and of course where more than reluctant to have their goods out on loan for no cash. As I take you on my journey I will say a huge thanks to people and companies who helped us along the way.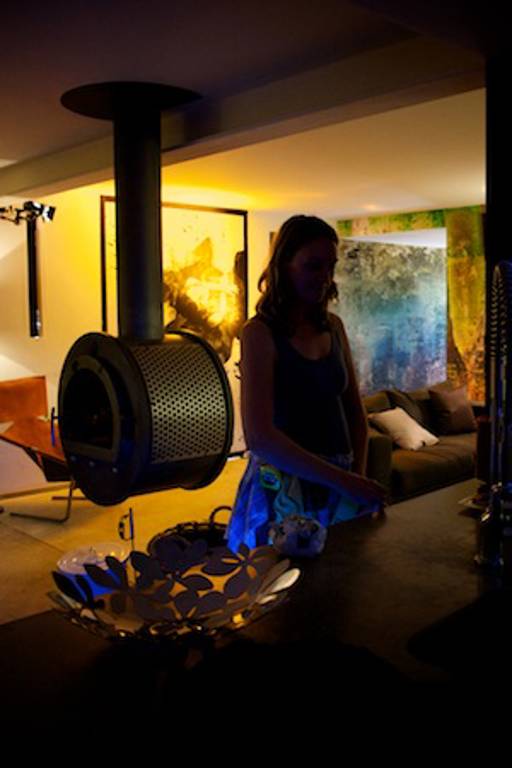 Our set was made up completely of our own materials, design, furniture, pictures, clothes, props etc. It was a huge space to work but which gave us the flexibility of installing Kat and Paul's vision. Robert and I had the task of finding artists who would be willing to loan their artwork. The artwork should try to represent the characters and be the right sizes and quantity to cover the large walls on set.
We borrowed art from the following people GLYNNE JAMES 'artist' shown in Stark Gallery, Stour street, Canterbury. Having Emma and Megan as neighbours I was thrilled when they agreed to help. They contacted the artists we were keen on and after explaining what we were doing they agreed to loan us their art. Take close looks at the paintings leading into,and the kitchen. Also on the walls of the office. Robert our runner approached galleries and artists around his area of Kent and luckily found a young man DAVID BENNETT who had an abundance of large paintings which fitted "Rich's" character well. In total we borrowed 26 pieces of artwork from these artists. THANK YOU A big thank you also to DANNY WALERYCH AND KERENE HAWLEY for their beautiful pieces located in the bedroom and hall. Without these local talented artists and of course the hard work Robert put in.
So Art achieved we move onto the next, furniture. The set was a large space and the couples living area needed to show their home through the Director's eyes and ideas. What is it like to be them/us living in a material world seemingly having money and luxury.
The Art Director and I sourced companies, shops in the Kent area who would be willing to loan us items or sell at stock price. Needless to say there were only a very few who agreed. I wont name all the ones who said no but will name those who wanted and could help us.
Firstly a wonderful shop i stumbled apon in Sandgate. The little lady in there was ever so helpful. The shop is on 3 floors and it was amazing, we eventually got our chandiliers from here and half my own house! http://www.oldenglishpineinkent.co.uk/
Another fabulous company is We managed to rent the fabulous X inch flat screen TV, which never even got turned on for a knock down price. They delivered and picked up the TV without any hassle and couldn't of been more nice. This company was found by Omiro who used her charm to get the deal.
Many of the other items you see where bought or taken from our homes, later when the trailer comes out, i'll host a competetion to those following us to see which items you can guess came from whose homes etc.
Once again thank you to our star crew and companies who made our couples apartment look so fabulous.